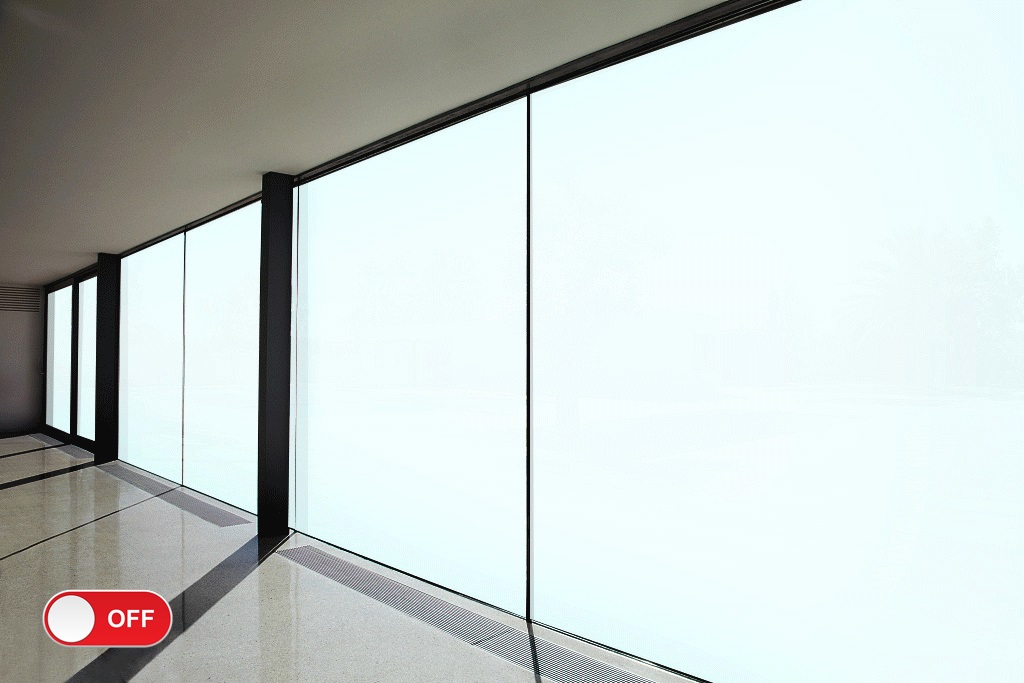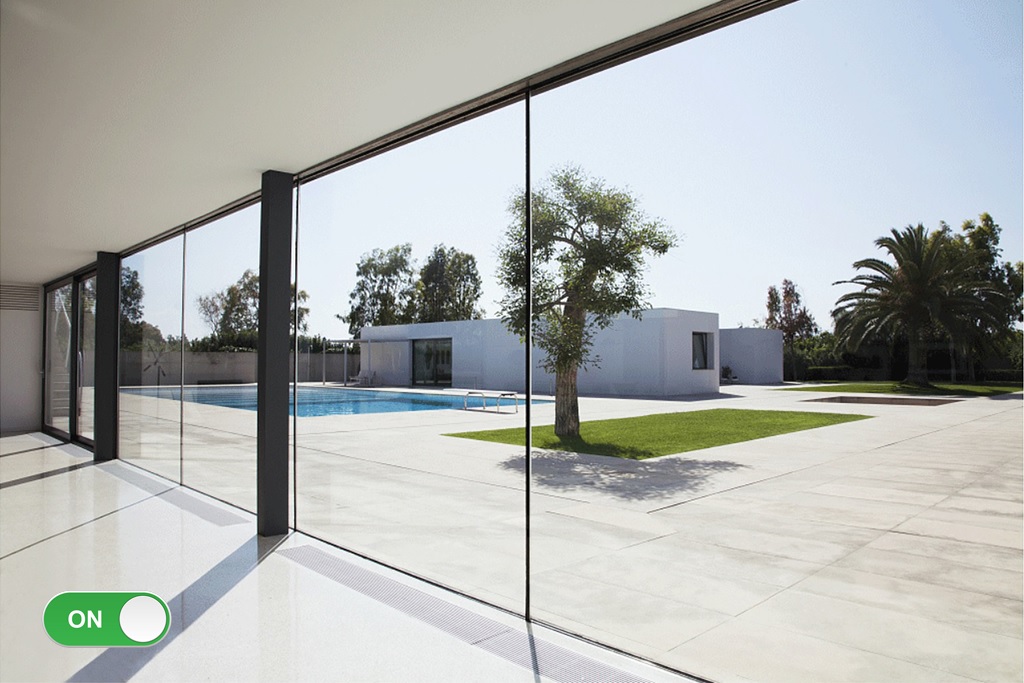 Switchable glass, as its name suggests, is operated by a simple electrical switch, controlling the opacity of the glass from clear to translucent. It can easily be integrated into automation systems too, giving you even more control (Like remote controlling, sensor controlling, Smart devices like Amazon Alexa/Google Do It controlling, Mobile Phone Controlling, etc).
We offer a great range of switchable glass and manufacture the needs of tones of architects, interior designers, retailers, office fit-out companies, glass processors, partitioning firms and more, worldwide. Our smart glass is manufactured using a special factory process i.e. used in bulletproof glass manufacturing by world's best LISEC Lamination Technology. It does not only provide instant privacy but also some extra features like:
Security from burglary.
Solar and thermal insulation.
UV protection.
Sound control.
We manufacture the smart glass by using the world-class Lisec automatic manufacturing machinery, that enables not only the accuracy in manufacturing but also great quality.
Secondly, we are the first manufacturer in India of the smart glass and we are only in the world who have achieved haze 3% and light transmittance of 85% in the PDLC film.
Inbuilt Venetian Blind, smartly controlled by smart gadgets like Alexa, Google Do It, Mobile Phone, and Remote Controller.
Integrated Venetian Blind Smart Insulating Glass
Smart Venetian Blinds DGU is a type of insulating glass. Where Venetian Blind is sandwiched between two glass units and blinds are controlled by smart devices through voice command or by remote controller. Air space is filled with argon gas that will protect blind and internal electromechanical system from environmental degradation for centuries.
It is a type of Insulating Glass Unit that has inbuilt insulation features like:
Reduced Infiltration:
In hot climates, the aim is to reduce infiltration of the heat, maintain internal cool temperature and reduce the cost of cooling and vise-versa.